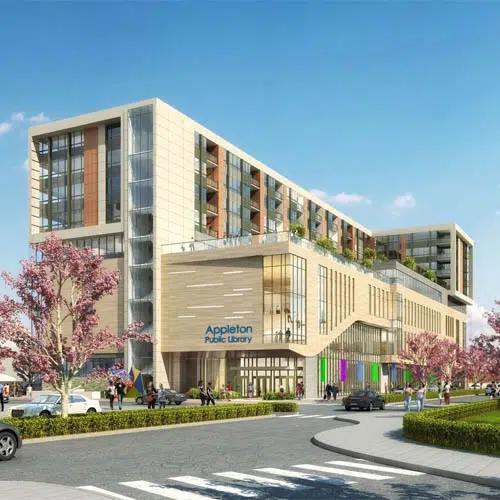 People will get a chance to check out some concepts for the proposed new library in downtown Appleton.
OPN Architects is presenting the ideas at an open house tonight.
Library Director Colleen Rortvedt says it's an opportunity for the community to ask questions and tell them what they think. She says they'll present ideas about possible layouts and sections to include.
The open house is tonight from 6:00 p.m. to 7:30 p.m. at the Appleton Public Library.
The new library would be part of a mixed-use project with about 100 apartments and retail space. It would go on the site of the Soldiers Square parking ramp.