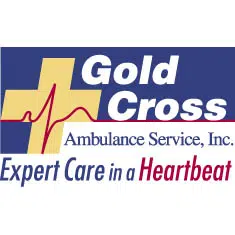 Off-duty paramedics and EMTs from Gold Cross Ambulance will now be able to respond to homes and other private buildings when someone is having a heart attack.
The organization is one of several in the country that are partnering with PulsePoint to notify them through a phone app. They have to be within a quarter-mile of a call.
Samantha Hilker is a project manager for Gold Cross. She says it's all about starting CPR as quickly as possible. She says time matters in those events, so getting help sooner is important. She says the app also makes sure they have the right credentials.
The program is an expansion of a public one that Gold Cross launched two years ago. People with training can get the PulsePoint app and be notified if someone in a nearby public place needs CPR.