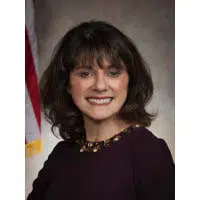 A state Senator will be the Republican candidate for U.S. Senate.
Sen. Leah Vukmir of Brookfield topped Kevin Nicholson in yesterday's primary. She'll take on Democratic U.S. Senator Tammy Baldwin in Madison in November.
Vukmir says now is the time to send a consistent conservative to Washington D.C.
Vukmir's spent the past eight years in the state Senate. Before that, she was in the Assembly for eight years.