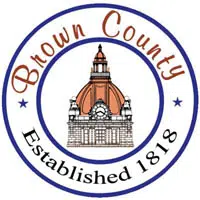 The Brown County Fair starts today.
Organizers say they'll have rides, food, and a variety of other events over five days. A new attraction this year is the Meyer Farm's 10 Horse Pyramid Hitch.
Randy Meyer is the owner of Meyer Farm near Loyal in northcentral Wisconsin. He says the formation makes them stand out. He says it's set up like bowling pins. Meyer says because the horses aren't right in front of each other they have to use special equipment.
Meyer says they're Belgian horses and people are usually surprised by their size. The 10 Horse Pyramid Hitch will perform two times a day starting Thursday.
The Brown County Fair runs today through Sunday at the fairgrounds in De Pere.