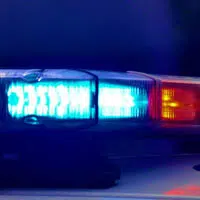 In a race that went down to the wire, a Calumet County Sheriff's Lieutenant won the GOP primary to lead the department.
Mark Wiegert topped New Holstein Police Capt. Jeff Hebl, 51 to 49 percent.
Wiegert won by 148 votes out of more than 5,700 cast. Wiegert will be unopposed in November.