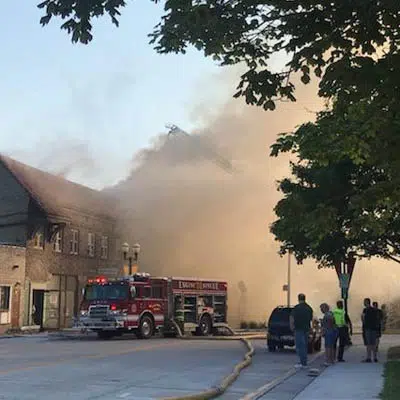 Investigators say the fire that heavily damaged the Brin Building in downtown Menasha was caused by an electrical issue.
Assistant Chief Vernon Green of Neenah-Menasha Fire Rescue says they determined the fire started in the attic area, between the second floor ceiling, and the roof membrane on top. He says the only thing in that area that could spark a fire was electrical wiring and conduit.
The wiring was for the apartments on the second floor.
The owner's insurance company will determine whether the building can be salvaged.
Firefighters from a number of departments battled the large fire for several hours last Friday night.