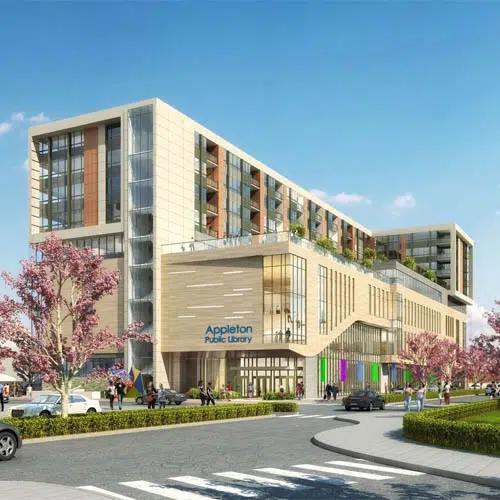 Architects working on the proposed library in downtown Appleton met with a number of focus groups while they were in town last week.
Mindy Sorg of OPN Architects says they're talking about potential ways the library could be used and what features might be included. She says they don't want to duplicate anything. She says they don't want to create competition in town or redundancy. She says they want every space to be a destination for people.
Appleton leaders are considering including a new library in a mixed-use development on the site of the former Soldiers Square parking ramp. The library would be on three floors and the building would also have apartments and retail space.