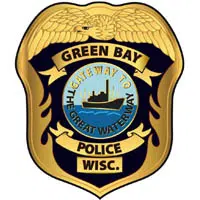 There's an international man hunt for a man accused of sexually assaulting a woman in a Green Bay alley last month.
Police say cameras captured a man riding his bike in the area and detectives posted pictures to the department's Facebook page. They say relatives identified the man as 28-year-old Jimmy Choumemany. They say the man was oversees by that time.
Lieutenant Rick Belanger is with the Green Bay Police Department. He says it's a very serious crime, and it's very rare for someone to be sexually assaulted by a complete stranger.
Belanger says they think Choumemany is in Asia. He's worried there might be other victims. Police say he also matches the suspect description from a home invasion in May. They say a man was touching a woman's stomach when she woke up.
The FBI, U.S. Marshals and Interpol are helping search for Choumemany.