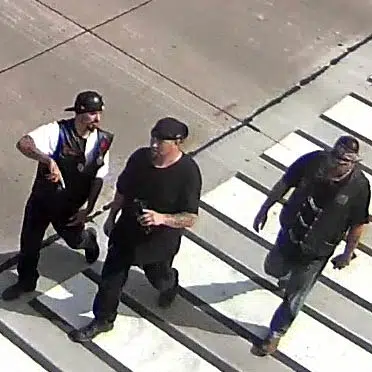 Police believe rival motorcycle clubs were involved in a weekend shooting just south of downtown Appleton.
Sgt. Dave Lund says a man on a motorcycle fired at a truck several times at the corner of Prospect Avenue and Memorial Drive around 4:15 p.m. Saturday. Police are trying to find out if the victim was shot.
They also released a video of the shooting from a traffic camera, and Lund says they typically don't do that. He says given the time and place where the shooting happened, they want to find the suspect as soon as possible.