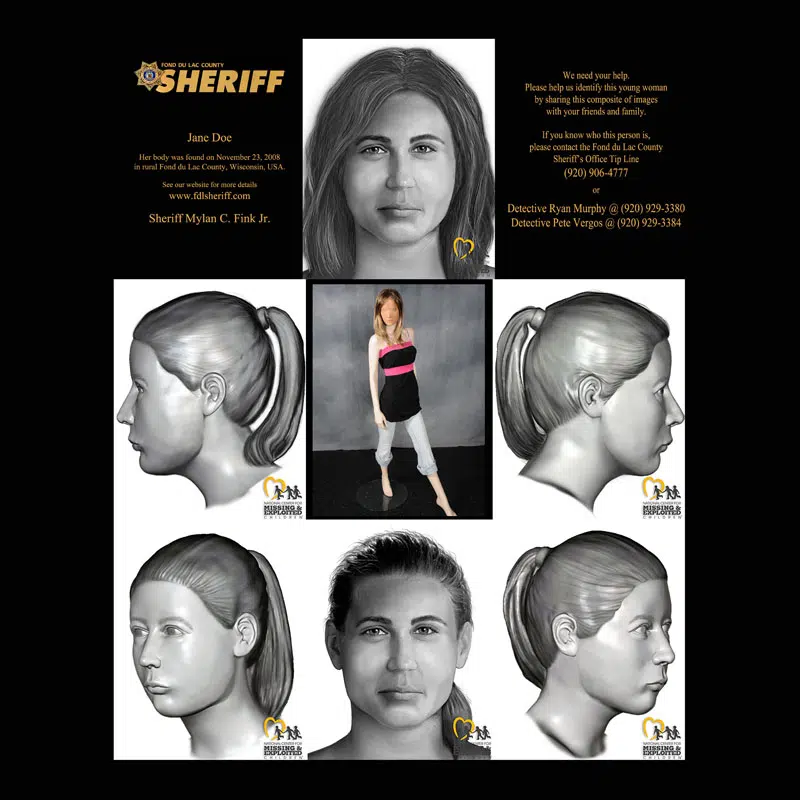 Investigators believe a Jane Doe lived in the southwest part of the country, before she was found dead in Fond du Lac County nearly 10 years ago.
They exhumed the body earlier this year, so they could run what's called a chemical isotope analysis.
Lt. Cameron McGee says it pinpoints different regions where someone lived. He says one region spans from Las Crucas and Albuquerque, New Mexico to Flagstaff, Arizona.
The tests show she was likely in the Midwest, in a region covering southwest Wisconsin, southern Minnesota and northern Iowa, for less than a year before she died.
Deer hunters found her remains in southern Fond du Lac County in November of 1998. Investigators believe she was 15 to 21 years old.