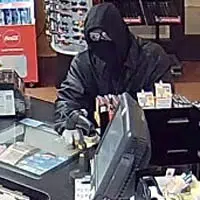 Appleton police say a man robbed a gas station on the city's northwest side early this morning.
Sgt. Dave Lund says the man had a knife when he walked into a Moto Mart in the 1800 block of W. Wisconsin Avenue around 2:30 a.m. He says the suspect was wearing all black, and left on foot. He headed north, from the back of the business.
Lund says they're looking at surveillance video in the area to see if he continued to walk, or if he got into a vehicle. He says the suspect was wearing a hoodie, goggles, and a face mask.
No one was hurt.