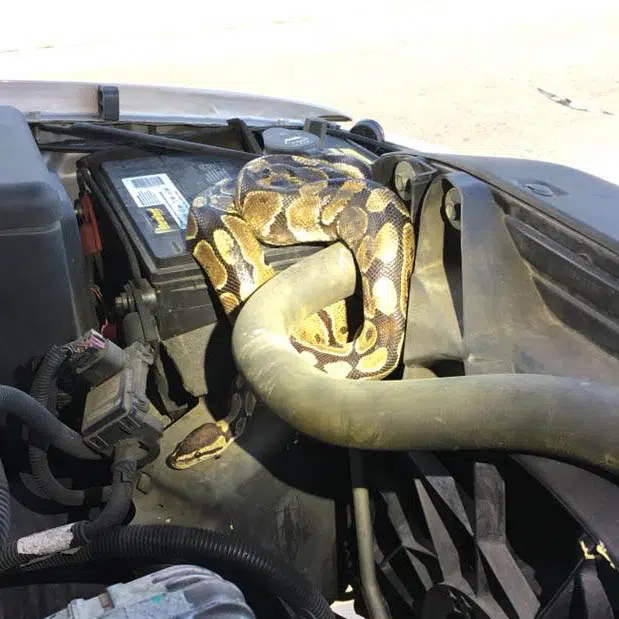 A woman driving in Omro last night got a big surprise when she was having car trouble.
When she pulled over and opened her hood, she found a large snake wrapped around some car parts.
Police Chief Joe Schuster says a snake handler from Menasha helped remove the ball python, and they were able to find the owner. He says the man told them the snake had been missing for some time. He says they ticketed him for breaking the city's law against having snakes that aren't in Wisconsin.
Schuster says the woman lives near the snake's owner. He says they're not sure how long the snake was under the hood of the woman's SUV.
He says the snake is fine, and it will be well taken care of until it finds a new home outside of the city.