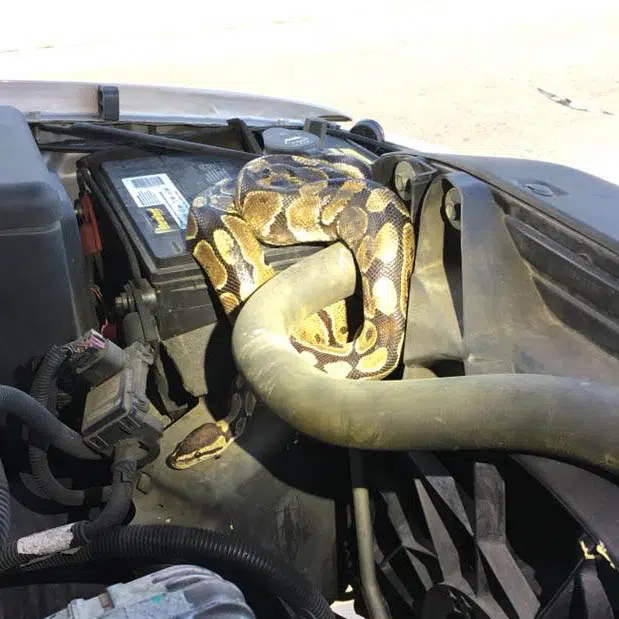 A Menasha man is talking about how he helped get a big snake out of the engine compartment of an SUV in Omro.
Steve Keller is known as "The Snake Man" and he rescues them around the state. He was called in because police officers were having trouble with the four-foot ball python. He says it took them about an hour-and-a-half to get the snake out from under the car. He says they had to bring in a tow truck to lift the car.
Keller says he's heard of snakes getting under hoods of cars but he's never seen it himself.
A woman's SUV broke down in Omro last night. The snake dislodged the serpentine belt causing the alternator and power steering to go out. Keller says he plans to adopt the python.