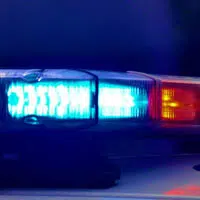 Winnebago County Sheriff's deputies say an Appleton man suffered a medical emergency when his car went off Highway 10-441 and into a retaining pond by the Racine Street exit.
They say 44-year-old Miguel Bedolla Vargus was rescued from his car last Friday evening, and he died at a hospital. No one else was in the car.
Deputies say he was heading east on the Roland Kampo Bridge at the time.