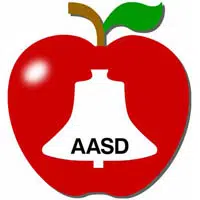 Teachers and staff for the Appleton school district returned to work yesterday for the annual "welcome back event."
Everyone got together at the Fox Cities Exhibition Center in the downtown and then they went back to their respective schools. Superintendent Judy Baseman says they had a specific message. She says they start off every year wearing a t-shirt. She says the theme this year is "Dignity and Respect". She says that applies to every person every day.
Baseman says the theme coincides with the city of Appleton's "Dignity and Respect" campaign. Teachers are preparing for when students return next Tuesday.