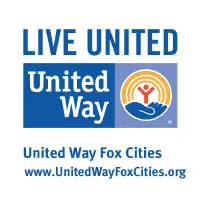 The United Way Fox Cities will try to raise $8.75 million during the agency's annual campaign.
The nonprofit group held a kickoff event this afternoon at SECURA Insurance on Appleton's south side.
Dustin McClone of the McClone insurance agency is one of the co-chairs. He says studies show one in three people in the Fox Cities are impacted by the programs the United Way supports.
The goal is the same as last year's. McClone says it's based on what they've done in the past, and the need in the community. He says it's going to be a challenge, but there's a lot of energy to get it done.