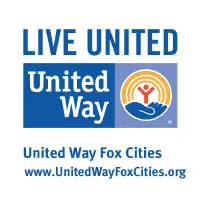 The United Way Fox Cities kicked off its annual fundraising campaign yesterday and the group also revealed four new goals.
President Peter Kelly says they want to accomplish them by 2021. He says one is to build financially stable people and families. He says financial stability is the key to helping people get ahead in society. He says it gives them a sound foundation to build on. Kelly says they'll help reduce people's housing burden costs.
Kelly says they also want to make sure children are on track to reach their full potential. To do that, the group wants 60 percent of third graders to be able to read at or above a proficient level. He says another goal is to reduce the number of child abuse and neglect cases by 23 percent. Kelly says the fourth goal is to foster a mentally healthy community.
The agency is trying to raise $8.75 million through the campaign.