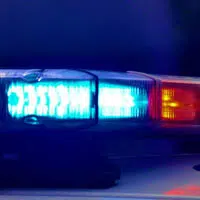 A Neenah man is in custody after trying to run away from the police in a plane…and crashing it into a field in Waupaca County last Friday.
The Winnebago County Sheriff's office says a 47-year-old man made an unauthorized takeoff from the Wittman Regional Airport in Oshkosh last Friday. Deputies say the suspect asked for clearance from air traffic controllers who tried to keep him on the ground until officers could arrive. They say the suspect didn't listen and nearly hit a squad car while taking off.
Officers say the man crashed into a corn field at around 11:40 p.m. near Harrington Road in the Town of Waupaca. They say he was airlifted to the hospital with non life-threatening injuries.
Deputies say authorities had been trying to find the man and arrest him on domestic abuse charges. They say they aren't releasing the name of the suspect out of respect for the domestic abuse victim.
The FAA and the Department of Homeland Security are leading the investigation.