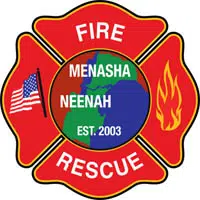 Neenah-Menasha Fire Rescue says a child was taken to a hospital after an apartment fire this afternoon.
Assistant Chief  Vernon Green says they were called to the 100 block of first street around 1:20 p.m. He says they found the child unconscious in the apartment and gave them CPR. He says the infant was then taken to the hospital. The child's condition is unknown.
Green says one other man was burned in the fire. He says the building had five apartments and they were able to contain the flames to one of them. He says they're still investigating the incident.