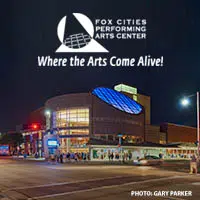 Tickets for a Broadway musical comedy that's coming to downtown Appleton go on sale today.
"Something Rotten" is coming to the Fox Cities Performing Arts Center from October 23rd to the 28th.
Spokeswoman Trisha Witt says it takes place in the time of Shakespeare. She says it's about two brother who are jealous of the playwright's success. Witt says the brothers go to a fortune teller who says they're going to write the world's first musical. She says the rest of the show follows them doing just that. She says the musical is a fun way to start out their Broadway season.
Tickets for "Something Rotten" go on sale at 10:00 a.m. They're available at the PAC box office or online.