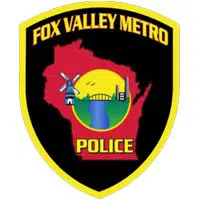 Police say an 87-year-old woman was rescued from the Fox River in Little Chute today.
This is Fox Valley Metro Chief Dan Meister. He says she went off the trail, down an embankment, and into the water. He says luckily she was able to hold onto the shore until first responders were able to get there.
Meister says the woman was able to call 911 from her cell phone. He says she was in the water for about a half-hour. He says she did NOT have any life-threatening injuries.