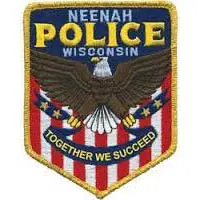 Police say an argument between a man and his girlfriend's son ended with a shooting and standoff in Neenah yesterday afternoon.
They say the 30-year-old man pointed a gun at the 18-year-old, and the gun was fired while they were struggling over it. They were in an apartment in the 600 block of Main Street, just west of the Main Street Bridge.
Officer Stu Zuehls says no one was hurt. He says they're asking prosecutors to file a series of charges against the 30-year-old man, including endangering safety and disorderly conduct.
SWAT members went to the apartment, and the 30-year-old man surrendered about 90 minutes later. Police also had to close Main Street for around 90 minutes.