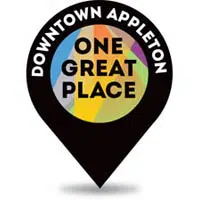 There are plans to put an electronic sign at one of the gateways to downtown Appleton.
It would go on the outside of the top story of the Red Ramp, at the corner of Appleton and Lawrence streets. People heading north into the downtown would be able to see it, after crossing the Oneida Skyline Bridge.
Jennifer Stephany is the executive director of Appleton Downtown Incorporated. She says they could use it to let people know about events, and things like street closures.
Stephany says a sign company wants to donate it. The city council will have to agree to the proposal.