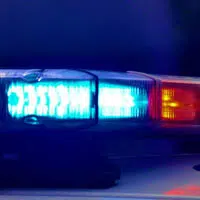 Manitowoc police say they're constantly interviewing people about a double-murder, and they haven't made any arrests.
Fifty-one-year-old Richard Miller and his 19-year-old daughter Jocelyn were found dead of gunshot wounds at their home on Dale Street last Sunday morning.
Capt. Jason Freiboth says investigators believe the murders were an isolated incident, but there are no guarantees right now. He says they're going through the west-side neighborhood to reassure people that they're looking into any and all leads.
Police are offering a $2,000 reward for information that leads to an arrest.