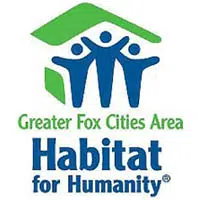 A revitalization program is coming to a neighborhood west of downtown Menasha starting today.
Rock the Block will be in the Friendship Trailhead Neighborhood near Trinity Lutheran Church. Ryan Roth is the community development director for the Greater Fox Cities Habitat for Humanity. He says hundreds of volunteers will be doing exterior work like replacing windows, leveling porches, and pulling weeds.
Roth says they're doing a total of 23 projects in Menasha. Rock the Block will continue through Saturday. Roth says they'll be in Neenah next week. He says their goal is to improve the neighborhoods and help people in them get to know each other during the projects.