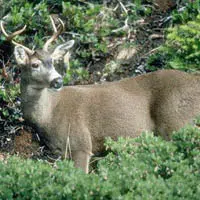 Deer hunters will be out in the woods starting tomorrow for the opening of the bow and crossbow season.
DNR Wildlife Supervisor Jeff Pritzel is stressing safety. He says people need to treat their equipment like they would a gun, because there are very sharp blades. He says they could get hurt, if they mishandle it.
Pritzel says people should also make sure their deer stands are still in good shape.
Hunters took home more than 90,000 deer in last year's archery season.
Iron County is the only one in the state with a buck-only restriction.
There are more details of this year's rules at the DNR's website.