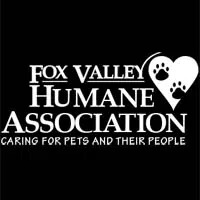 Just over 40 puppies made their way to the Fox Valley Humane Association from an overcrowded shelter in Alabama, and they're now available for adoption.
The Humane Association is holding a special event this weekend, at PetSmart in Grand Chute, to try to find new places for them.
Amy Christensen is the shelter operations manager. She says they're between four and 10 months old, and they have a variety of breeds. She says they'll also have kittens available at PetSmart.
Christensen says they're running a special because they're in dire need of dry food at the shelter. She says people will get 10 percent off their adoption fee, if they donate 10 pounds of food. For 20 pounds, it's 20 percent off.