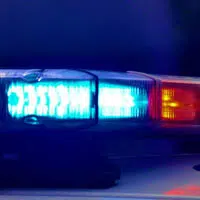 De Pere police say a woman reported being grabbed by a man while she was walking near the St. Norbert College campus early this morning.
They say she was in the 800 block of 3rd Street a little after 3 a.m. They say an older green vehicle, that might have been a van, pulled up and a man tried to talk with her.
Police say he got out of the passenger side and grabbed onto her. They say she was able to break free after a struggle, and she went to call police.