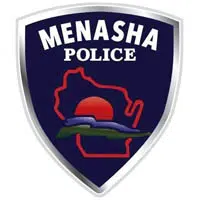 Menasha police have an Appleton man in custody for the robbery of a gas station on the city's north side.
Police say a suspect demanded money from a clerk at the Kwik Trip in the 1400 block of Appleton Road just before 12:00 a.m. yesterday.
The clerk told police the man acted as if he had a weapon even though he didn't display one.
Appleton police found the 48-year-old man around 1:30 a.m. this morning and held him until Menasha police could get to the scene.