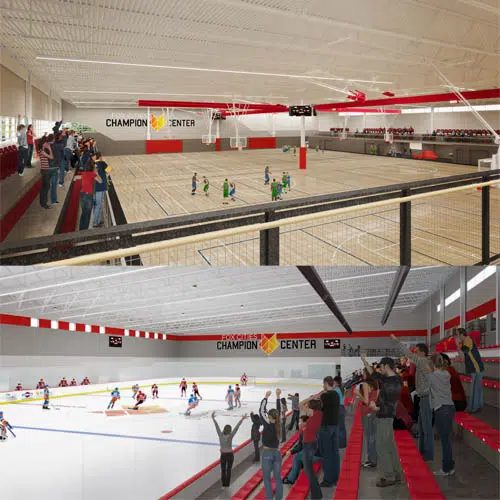 The indoor sports facility that's under construction in Grand Chute could have an economic impact of over $8 million in its first year.
That's according to a study on the Fox Cities Champion Center. Matt Ten Haken of the Fox Cities Convention and Visitors Bureau says they're expected to add over 22-thousand hotel room nights in that first year. He says that's almost double their current annual goal of 24-thousand from sports tournaments.
Ten Haken says they could host a variety of events. He says that includes hockey, gymnastics, figure skating, and more.
Stakeholders gathered this afternoon for a groundbreaking ceremony. Instead of digging with shovels local leaders used hockey sticks to shoot a puck into the shovel of a front-end loader.
The center will cost more than $30 million. Three percent of the hotel room tax will go to pay for it.