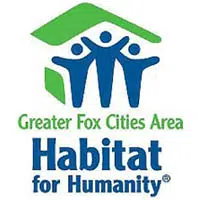 A community revitalization program is coming to Neenah today.
Ryan Roth is with the Habitat for Humanity chapter for the Greater Fox Cities Area. He says they'll be in the Washington Park neighborhood for the latest Rock The Block event. He says last week about 200 volunteers helped with 23 projects in Menasha.
Roth says they've worked in two communities over two straight weekends before and it went well. He says it's a lot of work, but it allows them to utilize the resources and volunteers efficiently to get a lot of projects done.
Roth says people will work together on home improvement projects. He says it will be the 10th Rock The Block event. He says they've done nearly 300 projects over the past three years.