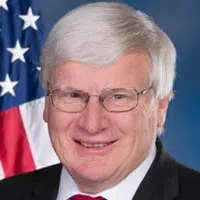 A congressman from eastern Wisconsin says he's going to work on the issue of missing mail from the Neenah and Menasha area.
The U.S. Postal Service lost about seven-thousand pieces of mail from earlier this month.
Republican Congressman Glenn Grothman of Glenbulah represents the sixth district. He says they'll apply some political pressure to the U.S. Postal Service to figure out what's going on.
Grothman says if people are having issues with lost mail they can call his office. He was a guest on Fresh Take with Josh Dukelow on WHBY.