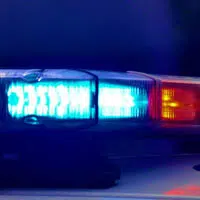 Police say the shooter at a software company in Middleton acted alone.
Three people were shot at WTS Paradigm in the suburb that's west of Madison. They were all taken to hospitals and they're all in serious condition. A fourth person was grazed by a bullet.
Four officers shot 43-year-old Anthony Tong of Verona and he died at a hospital. Middleton Chief Charles Foulke says they're trying to figure out Tong's motive. He says Tong went to work in the morning and was working prior to the shooting.
Police say two Middleton officers and two Dane County Sheriff's deputies confronted Tong. Sheriff Dave Mahoney says there's no doubt the quick response and their actions saved lives. He says their thoughts remain with the victims.
Tong started working at WTS Paradigm in April of last year.