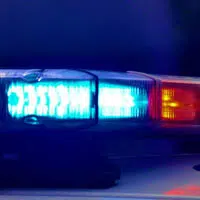 A 43-year-old Neenah woman was killed in a single-vehicle crash on I-41 near Milwaukee.
The Menomonee Falls police department says she was heading south by the Highway 100 exit around 6:15 p.m. Wednesday night. They believe speed and alcohol were factors.
A nine-year-old boy and a seven-year-old girl were also in the car. They were taken to a hospital with non life-threatening injuries.
They say the woman died at the scene.