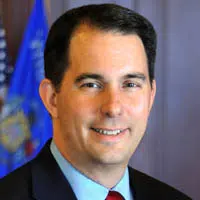 Governor Walker was in Appleton yesterday to unveil a proposal to provide a new child care tax credit.
He says people would be eligible for up to $3,000 per child or $6,000  for multiple kids. He says the amount would be based on income. The governor used a family with two parents and two children paying $8,000 a year as an example.
Walker says that family would be making about $50,000 a year. He says they'd be eligible for up to $1,200 a year. He says the average would be about $500 back per family.
Walker says for some families the cost of child care is a barrier for a parent to return to work. He says the tax credit mirrors the federal one and it would be in addition to the federal credit.