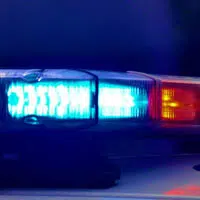 Appleton police say they arrested a 27-year-old man on the city's south side, after their search forced two schools to go into lockdown mode.
Capt. Todd Freeman says the man had a probation warrant, and officers were trying to take him into custody around 10:30 a.m. Thursday.
Stephen Foster Elementary School and Riverview Lutheran School were impacted.
Freeman says the man drove off and hit two cars, before he parked his car and ran off. He says they thought the man knew people in that area, and police set up a perimeter.
The suspect was arrested in the 100 block of W. Calumet Street about an hour after the search started. The lockdown was then lifted.