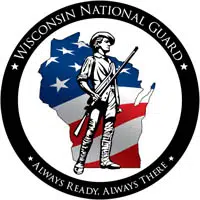 About 400 Wisconsin Army National Guard soldiers from northeast Wisconsin will be going to Afghanistan.
Capt. Joe Travato is a spokesman for the National Guard, and he says they're from the 2nd Battalion, 127th Infantry. He says they'll be providing security for coalition forces.
They're expected to leave this winter, and Travato says typical deployments last for about a year.
The battalion is based in Appleton and Clintonville. It's part of the 32nd Red Arrow Infantry Brigade Combat Team.
The soldiers are coming from companies in Waupun, Ripon, Green Bay, Fond du Lac and Marinette.
It's the Red Arrow's first mission in Afghanistan. Soldiers were sent to Iraq for multiple tours.