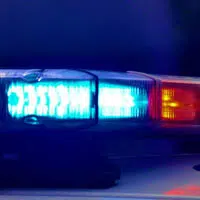 Two people were killed in a crash on Highway 76 between Oshkosh and Neenah this morning.
Winnebago County Sheriff's deputies say a large truck hit a car at Highway GG in the Town of Vinland around 8 a.m. They say the passenger in the car died at the scene. They say the driver died at a hospital, after being flown there by helicopter.
The driver of the truck was taken to a hospital with serious injuries that are not life threatening.
Highway 76 was closed for about 5-1/2 hours for the investigation.