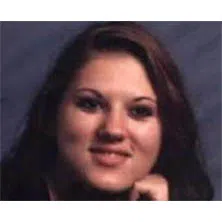 It's been 20 years since a UW-Green Bay student vanished and police continue to work on the case.
Amber Wilde was 19 years old and pregnant when she was last seen in September of 1998. Police think she was murdered.
Green Bay detectives Lee Kingston and Dave Graf took over the investigation more than five years ago. They started from scratch and re-interviewed people. Kingston says it's an active case. He says they still get leads, and the last one was about a week ago. He says they're following up on that.
In a search warrant that police filed a couple of years ago the father of Wilde's unborn child was mentioned as a possible suspect. Wilde's family last heard from her when she called to tell them about a minor car accident she got into.