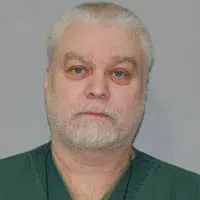 The next part of the Steven Avery story will hit Netflix next month.
"Making a Murderer 2″ will also have 10 episodes, and it will follow the appeals of Avery and his nephew, Brendan Dassey. They were both convicted by juries of the 2005 murder of Teresa Halbach. They're serving life sentences.
When it debuted in 2015," Making a Murderer" drew international attention to the case.
The sequel will be released on October 19. That's also Dassey's birthday.