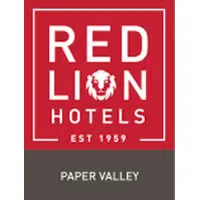 Remodeling work is continuing at the Red Lion Hotel Paper Valley in downtown Appleton.
General Manager Linda Garvey says new carpeting for meeting rooms and other areas will be going in in a couple of weeks. She says they should be finished with the first phase, the public areas, in a couple of weeks.
Garvey says about 250 beds should be coming in next month. She says they're also still working on the exterior of the hotel.
The renovations are required through the hotel's agreement to run the Fox Cities Exhibition Center.