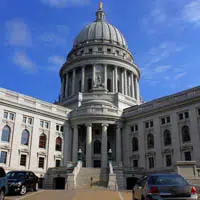 One of the top Republicans in the Assembly is giving up his leadership position, after he made inappropriate comments to three female lawmakers.
Assistant Majority Leader Rob Brooks of Saukville says he had been drinking at an event in Wisconsin Dells in July.
Governor Walker is calling on Brooks to resign from his office.
Rep. Jessie Rodriguez of Oak Creek says Brooks told a group he would buy drinks for everyone but her, because she's Hispanic. He also made sexual comments to Reps. Amy Loudenbeck of Clinton and Cindi Duchow of Delafield.