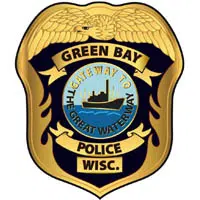 Four 19-year-old's are charged with the death of a Green Bay teen who went missing in February of 2017.
Milwaukee County prosecutors filed the charges yesterday.
They think the teens took 18-year-old Jovanny Puga to Milwaukee, beat him and threw him into the Milwaukee River.
His body hasn't been found.
Green Bay Police Detective Brad Linzmeier says Brandan Guyton-Denn of Green Bay, Shawn Leitner of Manitowoc and Jaleel Schultz of Milwaukee killed Puga in retaliation because he beat up a friend.
They're all charged with first degree reckless homicide.
Emma Brud of De Pere is charged with harboring or aiding a felon.
Linzmeier says a call lead them to Milwaukee and a crime scene.
Police say Guyton-Denn told them that Schultz beat Puga, forced him to undress and walk into the river.
Guyton-Denn says Puga was trying to climb out but Schultz forced him to stay in the water and eventually he stopped trying to get out.