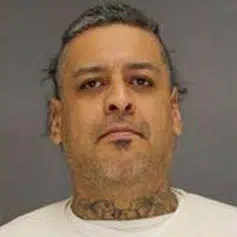 A little more than two years after a woman was murdered in Bellevue, Brown County Sheriff's deputies say they arrested the suspect.
They say 46-year-old Anthony Kitchenakow was taken into custody at his home on the Menominee Indian Reservation Wednesday.
Fifty-two-year-old Suzette Langlois was found dead in the driveway of her house on Manitowoc Road in August of 2016. Investigators say she had been shot.
Prosecutors filed a charge of first-degree intentional homicide the same day Kitchenakow was arrested.
Court records show he has a lengthy criminal history, including several battery cases. He was charged with child abuse and domestic abuse in February.
Kitchenakow was sentenced to seven years in prison in 1996 for selling meth. Last spring, investigators said the suspect or suspects may have been involved in meth.
Deputies will hold a press conference Thursday morning to talk more about the case.