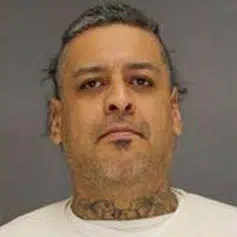 Brown County Sheriff's deputies say a Bellevue woman was shot and killed two years ago, over money her boyfriend owed to a drug dealer.
Fifty-two-year-old Suzette Langlois was sitting in her car in her driveway on Manitowoc Road when she was shot. Chief Deputy Todd Delain says when deputies got there, her boyfriend was giving her chest compressions.
He says 46-year-old Anthony Kitchenakow was a suspect almost from the beginning. He says DNA from a different case put it together. He says they believe it ties Kitchenakow to the scene, and the gun that was used in the shooting.
Delain says the investigation took a long time because it centered around illegal drugs. He says some people were hesitant to cooperate for fear of their own safety, or getting in trouble.
He says Langlois was involved in the drug activity going on at the house she shared with her boyfriend.