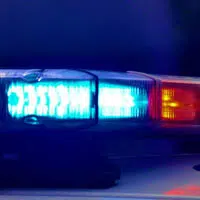 Two women from Omro were killed in Tuesday's crash on Highway 76 between Oshkosh and Neenah.
The Winnebago County Sheriff's department says 78-year-old Deneise Roycraft-Hartman was driving a car that collided with a large truck, at Highway GG in the Town of Vinland. Eighty-eight-year-old Mavis Wolff was riding with her.
Deputies say the driver of the truck was taken to a hospital with serious injuries that are not life threatening.