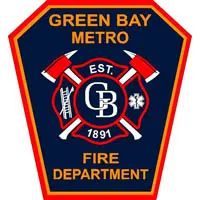 A Green Bay firefighter was treated and released after a fire last night on the city's west side.
The call came in around 10:30 p.m. and crews found heavy smoke coming from the two story home and heavy fire in the attic.
The family was already out of the house.
Damage is estimated at $50,000.
The cause is still under investigation.
The home is in the 1200 block of Velp Avenue.