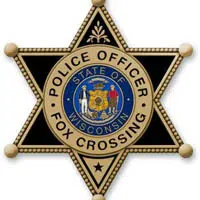 The Fox Crossing Police Department is adding some pink to its squad cars for Breast Cancer Awareness Month.
Officer Dan Wiechman says the cars are usually black with a blue stripe. He says they'll make the stripe pink. He says officers will also wear pink shirts under their uniforms.
Wiechman says they'll also have some smaller pink items like pens. He says those changes will be for the entire month of October.
The initiative will be paid for by a fund set up by the village's police officers.