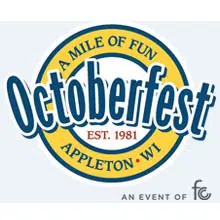 Appleton police say Octoberfest in Appleton over the weekend went smoothly.
Captain Polly Olson says there was one domestic incident and two people were given tickets for marijuana. She says the biggest incident was a stage that was hit three times before the event started.
Olsen says a truck was trying to make a tight turn into an ally and hit it twice. She says another car crashed into it as it was leaving the event, and the driver got a first-offence OWI.
Olsen says the stage had to be repaired twice. She says overall they saw fewer arrests than they usually do considering how many people attended the event.