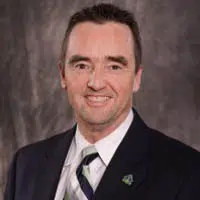 Green Bay's leader is doubling down on his decision not to run for re-election.
Mayor Jim Schmitt held a press conference this morning to talk about his future. He had left the door open to seeking another term, if he didn't like the candidates in the field.
He says he won't be running. He says the candidates are good people, and he'd like to see more people get into the race, including a woman.
Schmitt announced last November that he wouldn't try for a fifth, four-year term.
The primary will be next February, with the top two candidates moving on to the April election.